Garner Galleria Theatre Information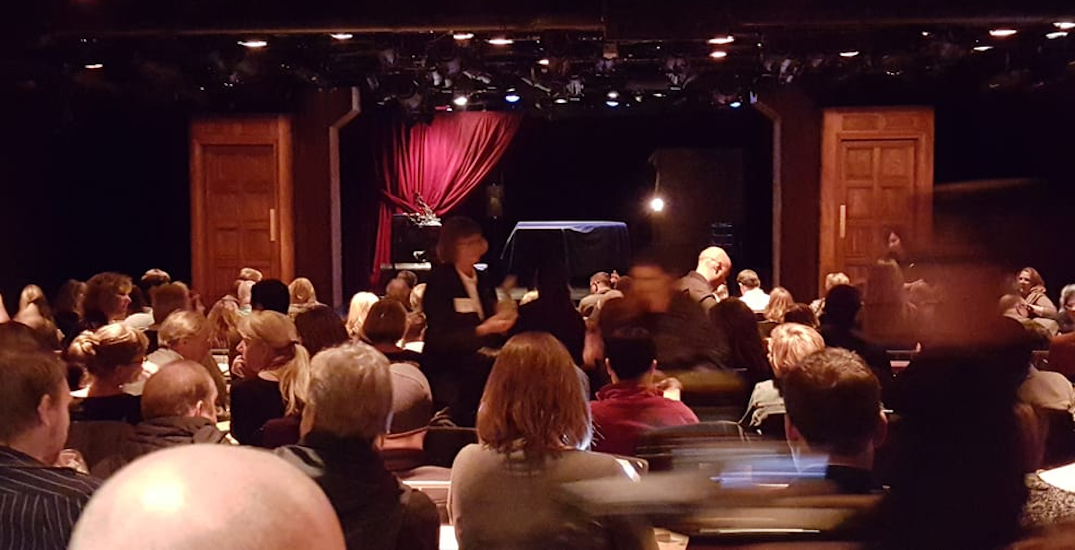 The Denver Center for the Performing Arts (DCPA) is a non-profit organization dedicated to showcasing live theatrical entertainment for Denver residents and guests from nearby cities and beyond. It has proven to be a nurturing ground for new plays, touring Broadway productions, community acting classes, and event space since it was founded in 1972. The facility has several tenants including The Garner Galleria Theatre across its four-block, 12-acre site offering over 10,000 seats total.
The organizations surrounding DCPA was part of Donald Seawell's vision. He had found himself at 14th and Curtis in downtown Denver one day and noticed an old auditorium theatre and the surrounding four blocks. He wanted t use the site to create a first-class arts complex.
He helped spearhead the project and broke ground in December 1974. The first of the venues, the Boettcher Concert Hall, was built in 1978 and has the distinction of being the United States' first in-the-round concert hall. After that, more venues popped up around the space including two cabaret spaces that were added after the 2005 renovations.
As for the Garner Galleria Theatre, it was intended to provide a modern-day cabaret-style experience, with a lively atmosphere that fits the high-energy performances that come to space. It offers just over 200 seats so that no production feels distant or cramped, allowing guests and visitors to enjoy the unique performances that come to space. Many guests have come to identify the Garner Galleria Theatre with its cozy seating and table service to offer comfort as well as the transformative power of theatre.
For more information on the The Garner Galleria Theatre see the pages below:
Garner Galleria Theatre Parking:
For parking information and satellite navigation tips for the Garner Galleria Theatre.
Ticket Policies:
For ticket guarantees, ticket verification and refund policies.
Garner Galleria Theatre Seating Chart:
For The Garner Galleria Theatre seating map and seating information.