Garner Galleria Theatre Seating Chart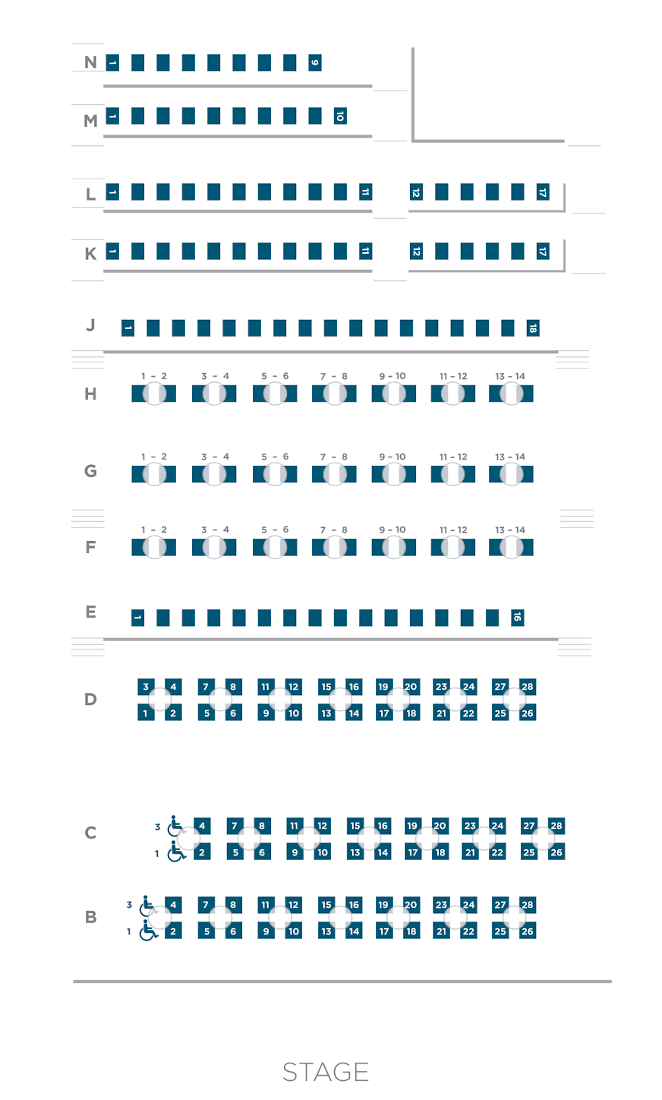 The Garner Galleria Theatre offers 213 seats across its cabaret-style theatre. Seating is cabaret-style chairs designed for comfort, style, and a comfortable atmosphere that comes complete with table service & cocktails for the classiest theatre viewing possible.
Accessible Seating
Accessibility seating is available in the front most rows as indicated in the seating chart. If you require any specialized accommodations, please call 303-893-4000 at least two weeks before your ticketed event's start time.
NOTE: The seating chart above can be subject to change depending on the type of event. Always check the seating map when selecting your tickets for each individual event.
Purchase your tickets today to reserve your desired seats. View the Garner Galleria Theatre schedule to buy tickets for all upcoming events.
If you could like to read more about the ticket and refund policies, please read the ticket information page.